Explore
The beauty of Low Isles
Snorkelling at Low Isles
Snorkelling is a ton of fun and a brilliant way to view this watery wonderland. All equipment is provided and our friendly snorkelling supervisor is on hand to give you a few tips. Snorkelling direct from the beach, the corals can be discovered very close to the island making for an enjoyable experience for snorkellers of all abilities.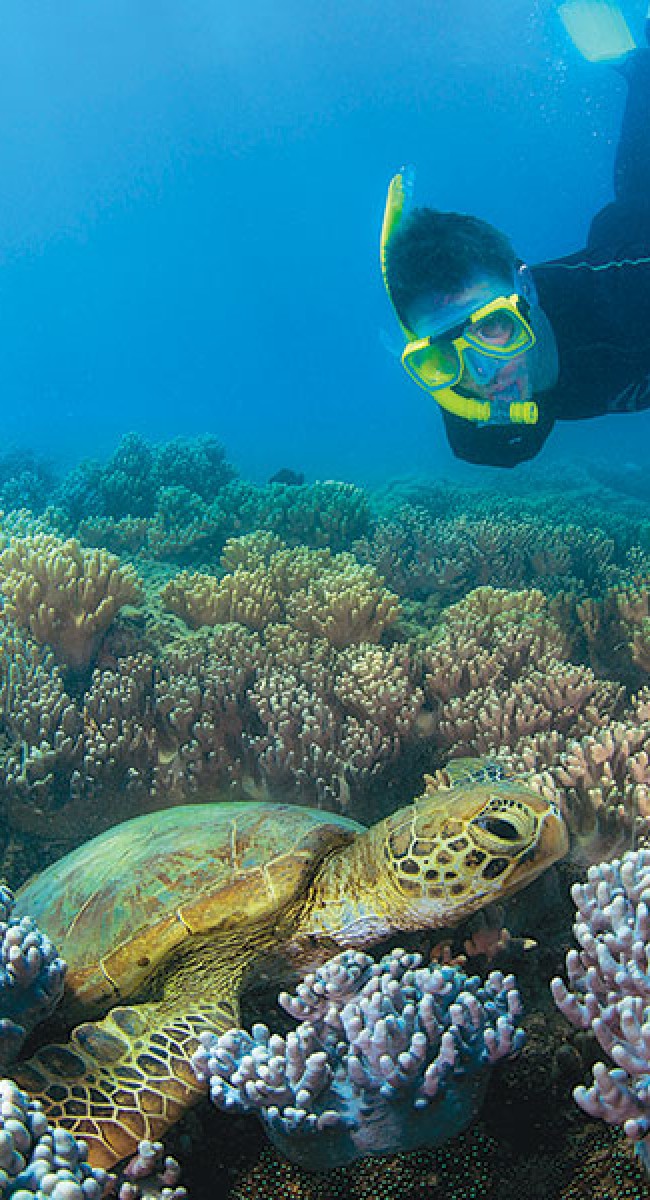 Guided Snorkelling with a Marine Biologist
Before departure for Low Isles, our Marine Biologist will conduct an informative talk on the reef and corals to provide you with a better appreciation of the reef.
Snorkellers have the opportunity to join organised snorkel expeditions and view the creatures of the reef under the guidance of a Marine Biologist. Please be aware that snorkelling can be a strenuous activity. Please use caution and inform our crew on the day of any medical conditions.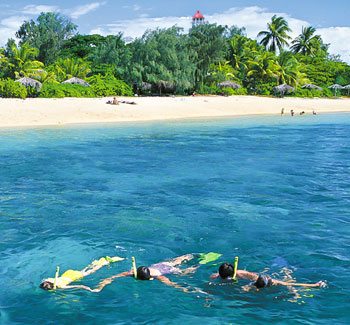 Beach Walk with a Marine Biologist
A knowledgeable Marine Biologist conducts a guided beach walk, showing interested passengers the unique marine life living at the waters edge.
Included in the beach walk is information on the flora and fauna inhabiting the island along with the history of Low Isles as an important place of marine research.
The Biologists also offer a guided tour through a "Heritage Walk" which outlines human use of the island, past and present.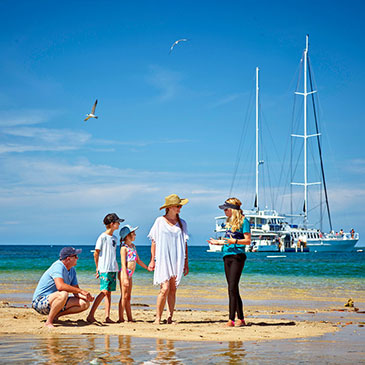 Glass bottom boat coral viewing
Coral viewing is so easy with a glass bottom boat tour. The coral viewing boat leaves the island regularly and cruises over the delicate soft coral gardens that surround Low Isles.
An informative commentary will be conducted to point out the corals, the many brightly coloured tropical fish and magnificent giant clams to the passengers. Perhaps this is your chance to meet a turtle!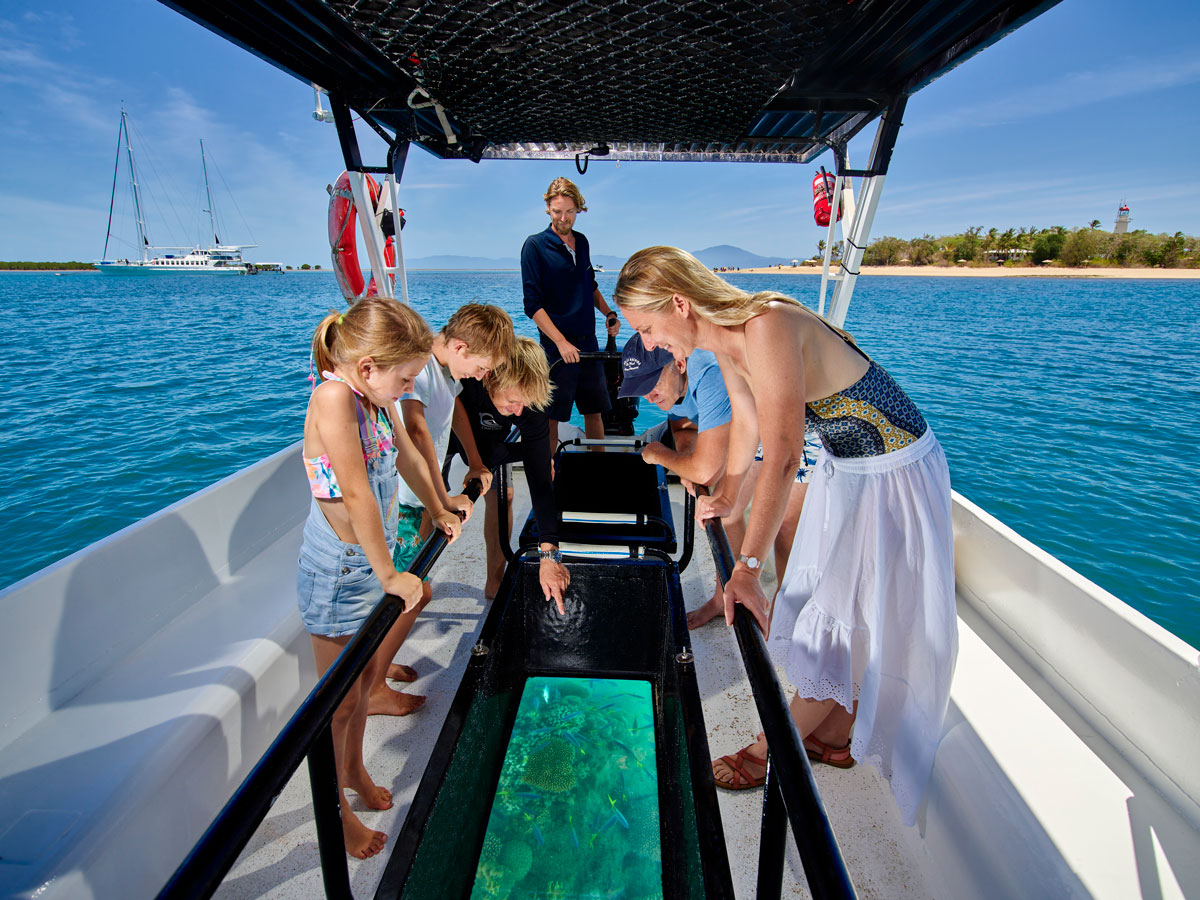 Low Isles Activity map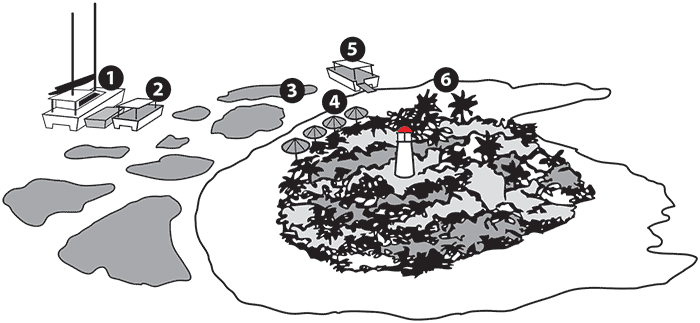 1. Snorkelling equipment
2. Glass bottom boat coral viewing departures
3. Snorkelling area
4. Lifeguard
5. Beach shuttle departures
6. Beach walk meeting place